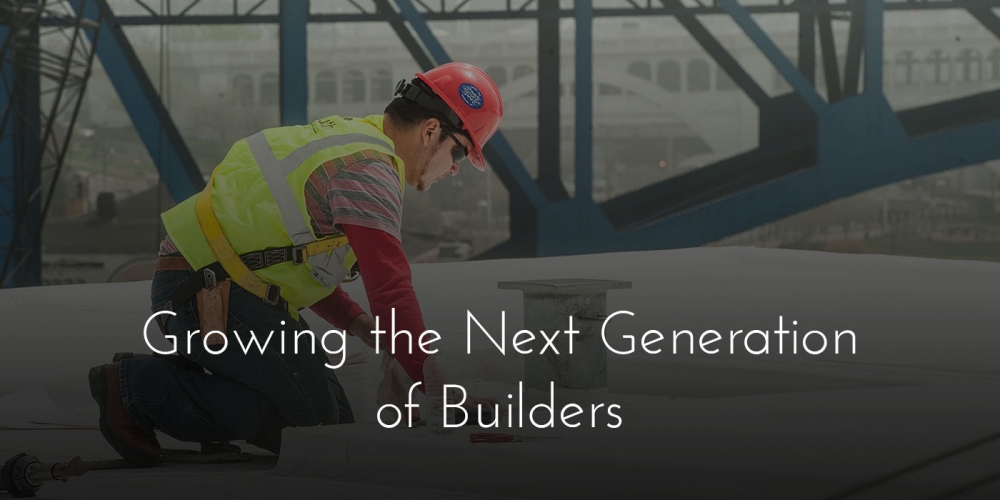 The CEA and Carpenter Contractors Association of Cleveland Ohio Scholarship were established in July 2013 by the governing committees of these associations.
The purpose of the fund is to provide scholarships to a Cleveland-based college student pursuing a construction-related degree. Preferred applicants will attend an Ohio college or university and be a graduate of a high school located within the City of Cleveland who has attained a cumulative 2.5 grade-point average and is enrolled in a 2- 4- or 5-year degree program.
Eligibility
Resident of Greater Cleveland
Pursuing post-secondary education and:
Accepted at or enrolled in a college or university in the State of Ohio
Pursuing an undergraduate degree applicable to a career in the construction industry
Have, at a minimum, a 2.5 grade-point average on a 4.0 grade scale
Be a graduate of a high school located within the City of Cleveland
Selection Process
A selection committee, appointed by the Cleveland Foundation, will base its scholarship decisions on the completed application, evidence of a commitment to pursue educational studies pursuant to a degree in the construction industry, academic commitment, and financial need, as a tie-breaker.
Award Process
The annual award amount will be based on the performance of the fund and is currently $1,250. Awards must be applied to tuition, fees, books, supplies, and/or equipment required for courses. Awards are paid to the educational institution for the selected individual(s).
Applications
Apply via the Cleveland Foundation at www.clevelandfoundation.org
Past CEA Scholarship Winners
Shelby H. Roberts, Cleveland State University
Matthew Brodsky, The Ohio State University
Alexander Homan, Bowling Green State University
Caitlin Giorgi, John Carroll University
Pembroke Strickland, University of Dayton
---
AGC of Ohio Education Foundation Scholarships
View the 2016-2017 AGC of Ohio Education Foundation Scholarships. Copies of the general application will also be sent to you for any co-ops or interns your company may know that are eligible.
General eligibility requirements are:
Intend to pursue a career in construction and enrolled in a construction-related degree program in Fall of 2016
An undergrad in at least their second year of a 2-year or 4-year college or university in Fall 2016
Minimum GPA of 2.5 (out of 4.0)
U.S. Citizen
Please see applications for specific criteria for the various scholarships.
Past Scholarship Winners:
Alejandro Chock, Ohio State University (2015)
Joseph Parker, University of Akron (2014)
Other Scholarship Opportunities
---
More Opportunities
CEA also offers career-focused education programs such as the Work Now: Construction Initiative, Constructor for a Day job shadowing experience and construction joint-vocational curriculum development efforts with ACE Mentor Program, the Ohio Department of Education and Cleveland Metropolitan School District.