Leadership for Superintendents
Understanding Your Leadership Styles
To be a leader on a construction project requires a self-understanding of one's dominant leadership style and a review of when to use one's dominant style and when a different approach is likely to be more successful. Not every situation is a "nail," therefore not every leader style should start with a hammer – recognizing these differences will make the project manager a more successful leader on the project. 
Learning Objectives:
1. Recognize the Elements of Leadership 
2. Recognize the Different Leadership Styles and the Appropriate Applications of each Style 
3. Recognize the Various Roles that Exist on a Project Team and be able to Identify Appropriate Roles in Various Real-Life Situations on a Project. Various Leadership Situations: Hiring, Accidents, Press Relations, Interactions with External Influences, etc.  
4. Recognize the Project Manager's Tools that Exist for Building Teams and Coaching Desirable Behaviors.

Educational Outcomes:
1. Recognize when their Dominant Leadership Style Needs to be Adapted to a Specific Situation 
2. How to use other Sources of Power to Influence Others 
3. How to use their Influence on Others
The Continuous Planning Process & the Importance of Pre-Planning:
Project managers and supervisors can dramatically improve the likelihood of a successful project by learning key concepts in project pre-planning and implementing those concepts on their projects. This session will use the Continuous Planning Video produced by the AGC of America to review the pre-planning process.
Learning Objectives:
1. Why Pre-Planning is Important
2. How to Pre-Plan a Project
3. How to Complete a TIMMESS Analysis for Specific Tasks
4. How Pre-Planning Improves Productivity and Performance on a Project
Educational Outcomes:
1. Complete Pre-Planning for a Project
2. Be Able to Use Various Tools to Help in the Planning Process
3. Ensure Crews Have all the Right Resources to Complete Tasks Prior to Beginning those Tasks
Time Management and Communication:
Both Project Managers and Superintendents have to manage multiple demands and communicate with a variety of personalities.
Learning Outcomes:
1.  Identify Key "Time Wasters."
2.  Prioritizing on those Items Most Important and Highest Impact
3.  Develop Consistency and Persistence with New Habits.
4.  Recognize the Need to use Different Styles of Communication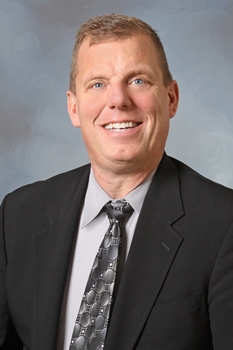 Instructor: Mark O. Federle, PE, PhD, CPC, F. ASCE
Associate Dean for Academic Affairs, Marquette University
Construction Employers Association
950 KEYNOTE CIR STE 0
BROOKLYN HTS, Ohio 44131
Event Fees
CEA Member: $250.00
Non-Member: $450.00