Director of Safety & Education* - Construction Employers Association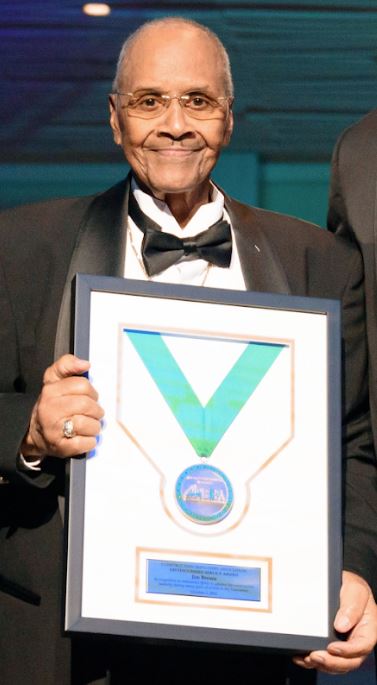 Look for the intersection of the words "steady", "service", and "longevity" and you will likely find Jim Brown, a professional without peer with literally a near lifetime record of contributions to the construction industry.
A native of Portsmouth Ohio, Jim's career at first seemed defined by thirty-one years working for Ruhlin Construction. Starting at the bottom, Jim worked his way through numerous positions including foreman and yard superintendent, eventually becoming Safety Superintendent. Jim embodied this position, becoming trainer, investigator, author, innovator, and administrator of all things safety-related.
One job, it seems, was never enough for Jim. During his time at Ruhlin, he graduated from Ohio Law Enforcement Training Academy and became a Special Deputy Sheriff for Summit County. Ever the student, he completed the US Department of Labor Occupational Safety and Health Administration's basic and advanced instructors' course in OSHA standards for the construction industry.
At a time when most men would have been slowing down if not outright retiring, Jim brought his energy, drive, knowledge, and love of the industry to CEA in 1985, becoming its first director of Safety and Education. From this perch, Jim continually watched over and served the industry, sharing his safety expertise throughout the industry, first locally and then nationally.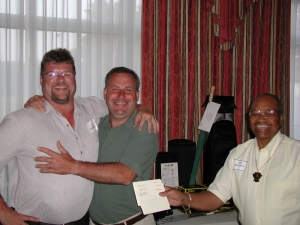 A nationally recognized Construction Safety Professional, Jim provided OSHA training and safety instruction for hundreds of CEA contractors in northeast Ohio. He became known throughout the country as a 'go to" guy on safety training within the industry, providing invaluable training and instruction to thousands of union construction tradespeople.
Among his honors, Jim was elected in 1993 as Safety Professional of the Year for the All Ohio American Society of Safety Engineers [ASSE]. He was elected president of both local and Ohio chapters of ASSE.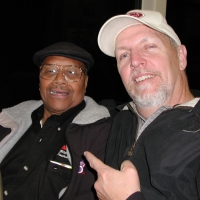 Through it all, Jim has continued to be both student and teacher in many realms. He somehow found time to serve more than 35 years as superintendent of Sunday School for his beloved Wesley Temple A.M.E. Zion Church.
In his 35-year career with CEA, Jim's work ethic, instruction and professionalism enhanced both the value of CEA membership and our regional and national reputation as an organization devoted to the safety, education, and well being of its members and union workers. He died in 2017.
To honor a great man that has contributed to our industry, a scholarship fund has been set up in his name. Here is the link to the Give Now Page as well as a BitLink. Give in memory of James R. Brown.
Current Scholarship Contributors:
Advanced Roofing Systems, Inc.
Boyland, Margaret
Burkey, Anne
Carpenter Contractors Association of Greater Cleveland
Concrete Contractors Association
Construction Employers Association
Construction Safety Council
Cost, Trevor M.
DiGeronimo, Anthony M.
Dreier, Donald K.
Fox, James W.
Giorgi, David
Glazing Contractors Association of Northeast Ohio
Greater Cleveland Roofing Contractors Association
Halapy, Chris
Hamilton, Randy
Industrial First
Infinity Construction
K.M.U. Trucking & Excavating LLC
Kirkpatrick, Ariane B.
Lawler, Jim
Lindrose, Arthur Q.
Michael, Joseph B.
Mirgliotta, James
North Coast Concrete, Inc.
Precision Environmental Company
Regency Construction Services Inc.
Schirmer Construction, L.L.C.
Sellers, Ed
Shook Construction, Inc.
Spencer, Randy
Steel & Iron Contractors
The Ruhlin Company
Tile Marble Terrazzo
Tomazic, Patrick J.
Turner Construction Company
Wanner, Thomas J
Willham Roofing Co. Inc.
Zavagno, Robert
Chris Sinagra
*Awarded Posthumously