Jim Conant - Guardian Award 2016
President* - Conant Crane Rental Company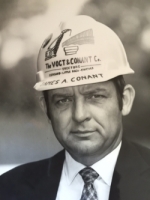 James Conant had the keen eye and precision one would expect of a civil engineer, along with a free spirit that may have been kept under wraps at work but found expression in numerous hobbies. But whether he was competing in Soap Box Derbies as a youth, collecting and restoring antique cars, or just fly-fishing with his wife and son, he brought the same focus on excellence to those pursuits he exhibited in the serious business of steel erection.
Study at Case School of Applied Science [now Case Western Reserve University], Harvard Business School and service in the US Army were all part of the preparation James had prior to joining the family business, Vogt and Conant as a field engineer in 1951. He managed many projects around the nation and abroad, and was instrumental in the company's growth to becoming the largest independent steel erector in the nation. James became company president in 1967 and remained in that role until 1986, when the company sold its construction activities to a Michigan concern.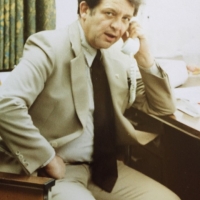 That same year he started Conant Crane Rental Company, a Cleveland-based nationwide crane and heavy construction rental company.
In addition to running multiple successful companies, Conant was active in supporting the construction industry. He served as a CEA director for many years, beginning in 1962, eventually achieving honorary director status. He was president of the Steel and Iron Contractors Association for 27 years, and served as chief negotiator with the building trades on many occasions. James was a founder of the Joint Ironworker Apprenticeship Training Program and served as trustee. Additionally, he was a prime mover in bringing together the various trades and management groups to initiate the development of the LTV-Electro-Galvanizing Line Project Agreement.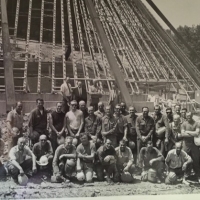 James was admitted to the Cleveland Engineering Society Hall of Fame in 1987. Nationally, he was a founder and past president of the National Erectors Association, which in 1993 gave him its first Lifetime Achievement Award. His service in the broader community also reflected well on the construction industry, including his service as vice president and trustee of the Western Reserve Historical Society and a former trustee of Case Institute of Technology [now CWRU]. He died in 2005.
*Awarded Posthumously