Executive Vice President, ret. - Construction Employers Association
John D. Porada was appointed executive vice president of the Construction Employers Association in July 1983, a critical time for both the industry and the Association. He came from a Pittsburgh steel company where he had been a labor relations manager and safety director, and he would need that experience and more to help lead CEA out of a period of industry stagnation and organizational challenges that followed the previous year's infamous $2-$2-$2 wage agreement.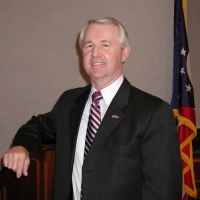 John would prove to be a wise selection. He brought a clear vision, steady hand and a deft management style that would serve the Association well over the next 27 years. He fairly quickly won board support for a number of in-house measures including a modernization of personnel procedures and an office reorganization that helped to shore up CEA's somewhat straitened finances. His understated but focused approach was instrumental in helping lead a rollback of the 1982 wage agreement that was hurting both management and labor during a period of slack work and high unemployment.
John's prior role as a safety official ensured that he was keenly aware of the importance of making safety a priority focus for CEA. As executive vice president of CEA, he directed the administration of the Construction Industry Service Program (CISP), which provides safety and health training and substance abuse training and testing to more than 500 union contractors in northeast Ohio.
John set out to make CEA's safety program second to none in the nation, and was a consistent support and partner to Jim Brown, who came aboard in 1985. John and Jim's shared vision and collegial efforts succeeded in establishing recognition of CEA's safety department and programs as among the nation's best.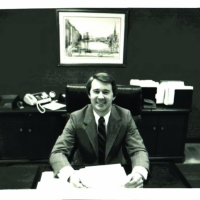 Besides the obvious benefits to preserving human and financial capital, CEA's reputation for safety helped distinguish its members for bringing added valued to projects at a time when nonunion competition was growing stronger.
John's service to the industry was recognized well beyond the CEA family. The list of organizations that benefitted from his advice and counsel include the American Society of Association Executives, the Ohio Construction Council (past president and treasurer), and the Greater Cleveland Safety Council (past president). He was inducted into the Cleveland Engineering Society's Hall of Fame in 2007.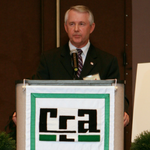 In addition to John's fundamental approach to understanding problems and helping to devise and implement solutions for them, his personal qualities as a leader were key to his success. CEA members enjoyed working with him, not least because they could count on him to make sure that all "i" s were dotted and all "t"s were crossed. He was never one to overlook the contributions of others, and was always generous in his support of team members. His long tenure of wise and faithful service certifies John D. Porada as a member of the CEA Hall of Fame.