Print
USA Roofing, Inc.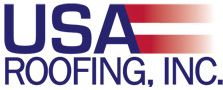 2305 E AURORA RD
Twinsburg, OH, 44087
Contact: Jack Petsche
Phone: (330) 425-2478
Website:
---
Capability Statement
U.S.A. Roofing, Inc. is the best commercial and residential shingle application company in Northeast Ohio. U.S.A. Roofing, Inc. performs all of our shingle installations with our own highly qualified union carpenters. U.S.A. Roofing, Inc. will provide you with accurate, competitive pricing for the entire exterior package, including all kinds of roofing, siding, and architectural sheet metal.
Company Data
Year Established: 1995
DUNS Number:
NAICS Codes:
Signatory Trades: Carpenters (IKORCC)
Headquarters:
Company Contact: Jack Petsche
Phone: (330) 425-2478
---