AGC Construction Inflation Alert
Post date
February 09, 2022
Body
Two years after the coronavirus pandemic struck, the U.S. construction industry is still experiencing multiple impacts. Unprecedented increases in materials costs, supply-chain disruptions, and an increasingly tight labor market have made life difficult for contractors and project owners alike.
Although the overall economy posted exceptionally strong growth in 2021 and appears to be headed for further expansion, the construction industry has experienced a much more uneven recovery.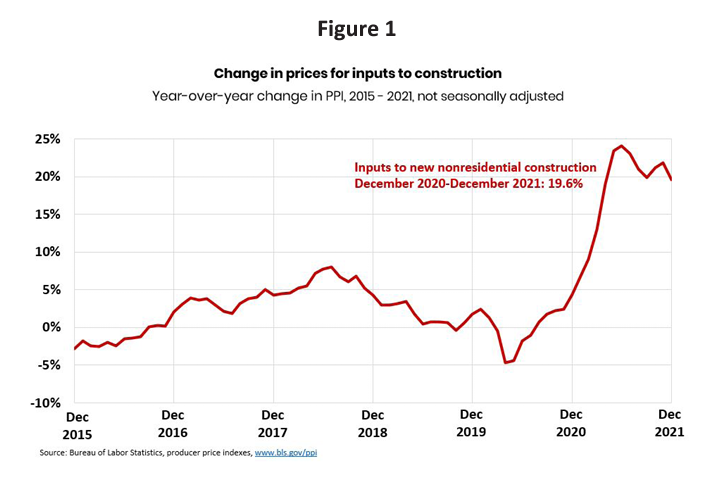 This report is intended to provide all parties with better understanding of the current situation, the impact on construction firms and projects, its likely course in the next several months, and possible steps to mitigate the damage.