Submitted by Karen Andryscik on
We would like to congratulate Bradley James Kelley, AGC Scholarship Recipient.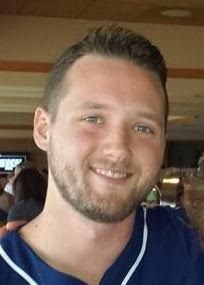 Bradley graduated from Elyria Catholic High School, and has been a resident of Elyria, Ohio his entire life. After graduating from high school he began taking classes at Lorain County Community College full time, and also began working part time at Dot Diamond Core Drilling, Inc., a concrete cutting and drilling company located in Elyria, Ohio. He made the decision to put school on hold to devote his time entirely to the long hours that working full time in the construction industry demands. He worked at Dot Diamond Core Drilling from 2008 to 2016 where he learned more than he could ever imagined about the construction industry and business in general. Still having the desire to receive a formal college education, he was led to applying to The Ohio State University in the Fall of 2016 and being accepted. He began his undertaking of a Bachelor's Degree in Construction Systems Management. He plans to graduate in the Spring of 2019 and pursue a career in the commercial building sector.
Congratulations!