Congratulations to Cesar Sandate, CEA's ACE Scholarship Recipient
Body
Congratulations to Cesar Sandate, CEA's ACE scholarship recipient this year!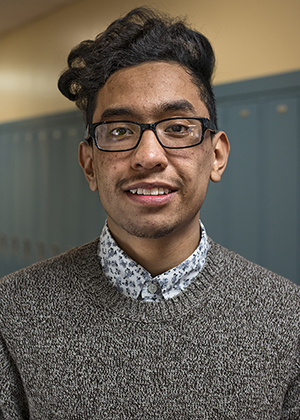 Cesar is graduating from James Ford Rhodes High School, and plans to attend Kent State University in the fall to major in construction management. He participated in the ACE Mentor Program both his junior and senior years of high school. He will be receiving an ACE scholarship made possible by Construction Employers Association and the Carpenter Contractors Association, as well as a matching award from Kent State University.
Cesar says that the ACE program has taught him "how to be involved with others, working together on the projects and coming up with ideas for the things we had to build." He says that ACE has helped him gain the confidence to come out of his shell and express his ideas. When speaking to the personal challenges he has faced in his life, Cesar believes that "money, material things, or people do not define what I am." 
When asked about his career goals, Cesar said that aspires to become a construction manager, and own his own construction company someday. This ambition came from watching his dad work in construction. "Since I was a kid I have dreamt of majoring in construction management. I've always admired my dad for working his entire life in construction," he says. "I know the ACE experience will assist me in my future career."
Congratulations Cesar!
To learn more about ACE, visit www.ceacisp.org/ace.