Greg McCann Named 2020 TAUC Craftperson of the Year
September 11, 2020
Image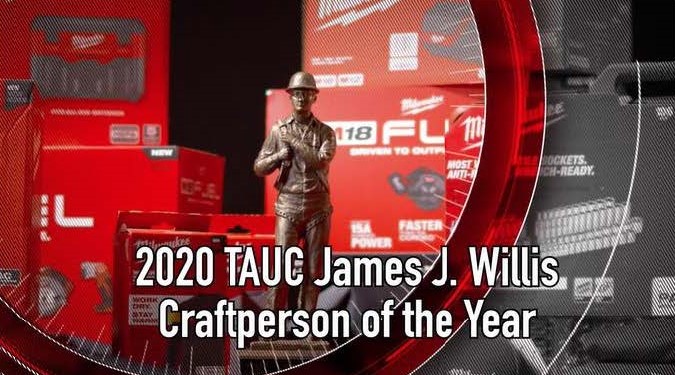 Greg McCann has been named the 2020 TAUC James J. Willis Craftperson of the Year.
Greg is a member of IBEW Local #8 in northwest Ohio. He was nominated by GEM, Inc. (part of the Rudolph Libbe Group) for his role in the construction of First Solar's modular manufacturing plant in Lake Township, Ohio. Watch the video to learn more about Greg's incredible achievements!
The prestigious Willis award, which recognizes outstanding labor-management cooperation and quality craftsmanship in the union construction and maintenance industries. Greg was presented with the impressive Willis statue in Ohio, along with a large selection of tools courtesy of new TAUC Legacy Partner Milwaukee Tool.