Legislative Update - August 2020
August 07, 2020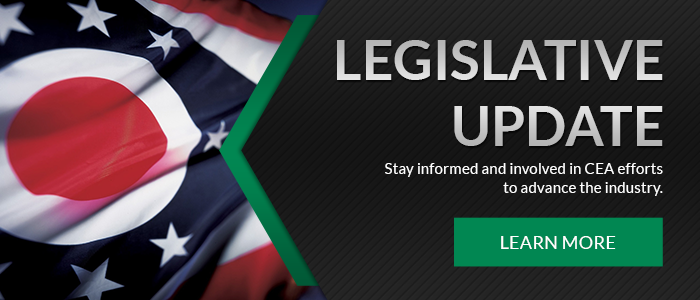 At the time of writing this update, the Ohio Senate has a couple session days slated for mid August, while the Ohio House has session dates set for a September return.  With each passing day, the focus also turns to elections as the entire Ohio House is up for reelection and approximately half of the Ohio Senate.  
Representative Bob Cupp Named Ohio House Speaker
The Ohio House took action after Speaker Larry Householder was charged with allegedly orchestrating a multi-million dollar racketeering scheme.  During a special session, Ohio House members voted in bipartisan fashion 91-0, to remove the  indicted Mr. Householder from his post. 
The chamber then voted for Lima Republican Representative Bob Cupp to be elected Speaker by a 55-38 margin. Speaker Cupp has served in all three branches of government and at both the local and state levels: as an Allen County commissioner, a four-term state senator, a court-of-appeals judge, and a justice of the Supreme Court of Ohio. He also served as a city prosecutor and as Chief Legal Counsel to former Ohio Auditor of State, Dave Yost. Speaker Cupp is currently in his third term in the General Assembly and if re-elected in November would be serving his final two year term. 
Learn more about Speaker Cupp via his bio.
Cuyahoga County Passed Second Phase of Covid Construction Projects And Five Year Economic Plan

A resolution 2020-0154 which made awards to various contractors, in the total amount not-to-exceed $15,000,000.00, for On Call – COVID-19 Emergency Building Modifications for the period during the period to 8/4/2020 - 8/3/2021 was passed by County Council at its last meeting. Council also took up Resolution 2020-0156 adopting the Five Year Economic Plan and including a specific section on a 2020 Economic Recovery Plan. The economic plan is required to be passed each year by the charter. 
 
CEA Continues To Advocate For Solutions To Federal Multi Employer Pension Systems 

CEA and pension trustees continue to make federal office holders aware of the importance of this issue.  The feeling is Congress played a large part in creating the current multi-employer pension crisis by imposing tax penalties on overfunded pensions until 2006 (just two years before the Great Recession). There is a need for Congress' help in repairing the harm caused by the former Congressional policy.  Imposing increased costs on all multi-employer pension funds, their beneficiaries and their contributing employers would exacerbate the problem. Isolating this burden on unrelated employers and beneficiaries would also be unfair. CEA continues to alert policy makers to the "on the ground" impact pension policy has on construction companies, their employees, retirees and tradesmen.