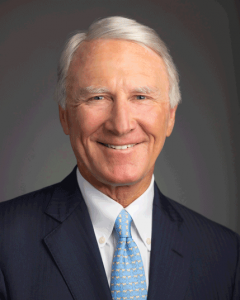 Marc S. Byrnes
Chairman
Oswald Companies
The Diversity Center of Northeast Ohio, honors CEA member and Chairman of Oswald Companies, Marc S. Byrnes. Each year, the Diversity Center recognizes and honors individuals who have demonstrated outstanding dedication to this mission through the annual Humanitarian Award Dinner. The honorees exhibit an extensive record of involvement in civic, charitable, volunteer and professional organizations, and have contributed greatly to creating a welcoming and inclusive Northeast Ohio.
A fixture in the Northeast Ohio civic community, Marc was recognized at the 23rd Annual Rescuer of Humanity Awards on Jan. 18, 2018 with the Gordon E. Heffern Award for Values, Ethics and Community. Marc serves as Chairman of the Board of Directors of United Way of Greater Cleveland, and he was named United Way Volunteer of the Year in 2011. He is an active member on the following Boards: Rock and Roll Hall of Fame and University School. He received University School's Distinguished Alumni of the Year Award in 2012.
Marc also served on the bond issue committees for the Cleveland Metropolitan School Districtand the Metroparks. He acted as transition Co-Chair for County Executive, Armond Budish, and he is a member of the County's Economic Commission Council. Marc serves as Chairman Emeritus of the Cleveland Leadership Center, the preeminent organization for building and engaging civic leadership and he was President (2012-2013) of the 50 Club of Cleveland, the city's largest leading business society.