Member Spotlight: Giorgi Interior Systems
June 24, 2022
Name 
David Giorgi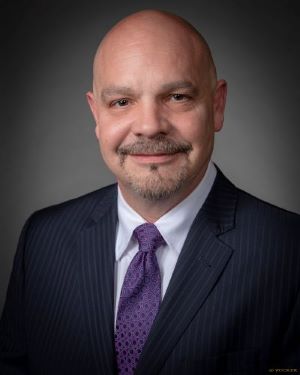 Job Title 
President
Company Name 
Giorgi Interior Systems, Inc.
Tell us about your company
Giorgi Interior Systems, Inc. is a commercial contractor that specializes in metal framing, drywall, acoustical ceilings, EIFS, fireproofing, and operable partitions.
What are the favorite part(s) of your job and why? 
I always found it very gratifying to see a project go from conceptual blueprints to a finished building. Each project's uniqueness brings its own new ideas, updated techniques, and lasting relationships. This brings me to another favorite part of my job – meeting so many exceptional people who are like-minded in our efforts for success in the industry.
What has been the key to your company's success thus far? 
Giorgi Interior Systems, Inc. has always tried to be the best value for the owner. We've been around for over 50 years, and we look to bring our vast experience and know-how to each project. If there's a way to complete a particular task faster, less-expensive, or with a better end result, we offer our suggestions to the general contractor, owner, and architect in the hopes of giving them the best-possible outcomes.
What important changes/initiatives are you working on now?
The consistently ever-changing technology has led us to make some very important changes in terms of our everyday processes. In today's world, everything is moving so quickly, and it's expected that tasks and projects keep up with that pace. Also, while this is not a new initiative, we continue to work to maintain important relationships with fellow contractors.
How has Giorgi Interior Systems, Inc. benefitted from its CEA membership? 
First and foremost, being a CEA member is vital for networking with other contractors within the industry. CEA will always keep us up to date with all safety requirements and training. In addition, CEA allows active contractors the space to participate in negotiations with various labor unions giving direct input into terms and conditions.
What is the importance of mentoring and inclusion? 
Due to the fact that many owners and general contractors are requiring some inclusion standards, we are grateful to get the chance to work with a variety of different vendors and contractors. Mentoring is very significant to me, particularly, in that I had my father as my mentor. He built Giorgi Interior Systems, Inc. from the ground-up, and I'm so grateful to have had the opportunity to learn the ins and outs of business and relationships from him.

How does Giorgi Interior Systems Inc. find and retain talent? 
In today's environment, it is very difficult to find good talent. But, once we find it, we do our best to work together with our employees by paying them appropriately and providing them the work-life balance that someone with a family would require.
What would you say to someone at the beginning of their career in construction?  
Whether you're looking to get into the office side or the field side of the business, be prepared to work hard and efficiently. There are so many moving parts constantly going, that you need to be on top of your game and ready for the challenge. That said, if you can keep that in mind, the time spent working on a project and with others will be immensely rewarding.