Press Room
Please contact Tim Linville for all press inquiries, at (216) 398-9860 or tim@ceacisp.org.
News Releases
Journey Steel - We Build and Support Dreams
Nothing embodies the mission of Journey Steel, Inc. more than its tagline: "We build and support dreams." This certified women- and minority-owned firm was founded by Barb Smith and Tom Garten, after Barb had been continually passed over for promotions and leadership opportunities. Inspired by the perseverance of her late father against segregation, Barb embraced her entrepreneurial spirit and joined forces with long-time friend Tom Garten and together developed their own self-performing steel fabrication and erection company.
Journey Steel, signatory to Local #17, recently joined CEA as well as the Iron & Steel Contractors Association and opened an office in Cleveland. Ranked 21 on the 2018 ICIC Inner-City top 100 company's. Award recognizes those companies located in the inner city who give back to their communities and who have shown significant growth over the last 5 years.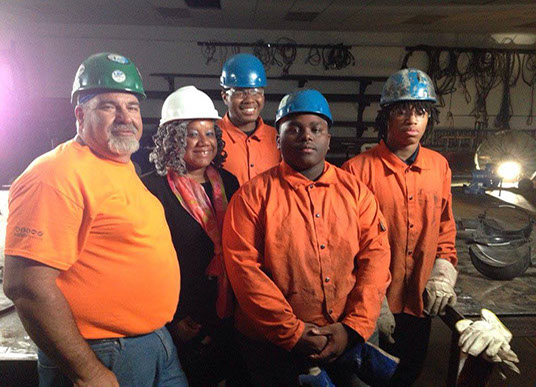 We are passionate and committed to being the change we want to see in our communities. We, on purpose, give back in the hopes of moving the entire community forward!" Barb Smith
"So in a nutshell our outreach with the high school seniors is why we were nominated and sales growth over last 5 years established were we ranked" says Barb Smith.
Supported by its home city of Cincinnati, Journey Steel has become a premier provider of steel services for construction contractor and management firms. Furthermore, under Barb's and Tom's leadership, Journey Steel has developed an advanced non-profit arm and has launched its own mentoring program to train and employ local high-school graduates ideally in the field of Ironworking. Moreover, 10% of all profits go to community impact programs, and they maintain a strong commitment to hiring women and minorities.
Protect Your Bottom Line on Ohio Construction Projects
By: Andrew Natale and Rob Remington, Hahn Loeser & Parks LLP
Beware! On October 9, 2018, the Ohio Supreme Court issued a final ruling that, not surprisingly, will effectively eliminate meaningful insurance coverage for contractors, subcontractors, and owners for defective construction work."
Ohio Contractor Tom Martin Named SMACNA 2018 Contractor of the Year
Tom Martin, President of T.H. Martin Inc. in Cleveland, Ohio, received the annual SMACNA Contractor of the Year award.
It is his commitment and dedication to the construction industry that has earned him this prestigious national award."
Pages