Terry Donley - Guardian Award 2016
Chairman - Donley's
Terry Donley's upbringing was not unlike many sons whose families were part of a family construction business. On Saturdays he would accompany his father to work and sweep the floor, wash the windows, and do other odd jobs. As he got older, however, it was his Uncle Don who took Terry under his wing and began to tutor him in the family business. Terry was a quick study and learned much from watching his elders. Even at 13 or 14 he could be entrusted with sharpening tools.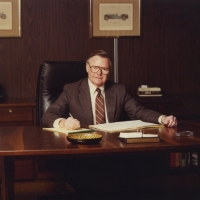 Right after graduating from Miami University, Terry went to work for Donley's Construction as a carpenter. He recalls those two years as "the most miserable of my life." As he worked his way through a variety of field positions and gaining a thorough understanding of the business, he was also developing new ideas. One of them, focused on interior specialties, developed into a very profitable division of the company. Terry ran it for ten years before it was sold off.
Terry's business acumen was recognized and after stints as executive vice president and general manager, he became company president in 1968. He was 37.
Terry began to reshape the company almost immediately, selling off and closing divisions, creating a lean operation with a sharp focus on general contracting in the industrial sector. His hands-on philosophy and adept management soon began to pay dividends, and today the Donley name is synonymous with quality delivery for area colleges, hospitals and, most recently, Cleveland's Public Square.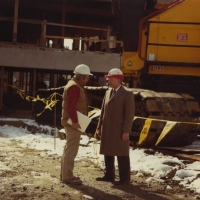 After 28 years as president, Terry became chairman of Donley's in 1996. He has been a CEA board member for more than 30 years, including four as president [1998-2002]. As a past president of both the Carpenter Contractors Association and the Concrete Contractors Association, he regularly took a lead role in bargaining with Carpenters unions, Cement Masons Local 404, and Laborers #310.
Today, at 87 years of age, his passion for work and people are reflected in the way he still likes to get out in the field to both connect with customers and staff and check on the progress of the jobs.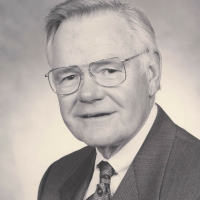 Terry can always be counted on to see the big picture. His habitual command of facts and figures has kept him well prepared to find solutions to unexpected problems. He has long understood, practiced and preached that building and maintaining a healthy relationship with labor is essential to good construction and good business. At the end of the day he knows and acts on the principle that "the relationship is more important than the deal".