Vince Strazzo - Guardian Award 2016
Vice President of Operations, ret. - The Great Lakes Construction Co.
Vince Strazzo was a humble guy who lived and breathed construction. He started as a 16-year old high school student pushing a broom and continued on through college at Kent State University where he earned a B.S. in economics.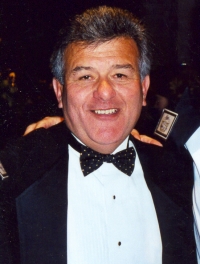 Vince worked for Great Lakes Construction Co. for 44 years, making significant contributions to shaping the infrastructure of transportation in northeast Ohio, perhaps most several sections of I-480 as well as the Cuyahoga County Airport. After lengthy tours as Project Engineer and Project Superintendent, Vince was Vice President of Operations for Great Lakes until his retirement in 2005.
It is no small matter to be directly responsible for the daily planning of men, material, equipment, and sub-contractors for years. The technical skill is a given, but Vince's success can be directly attributed to his character. He was a leader, working hard from sun up to sun down. If you worked for him, you knew his passion. You also knew you would get a thorough chewing out when you screwed up, but that he wouldn't hold a grudge. On the job he was a peculiar mix: he was a Type-A personality who didn't take himself too seriously. He kept a tight focus on problems and was always ready to take action to resolve them.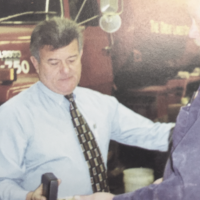 Vince's co-workers understood that his being a stickler on the small things was intended to make them better workers and that he always had their back. He would show up regularly on nights and weekends when the job was most challenging to lend encouragement and support.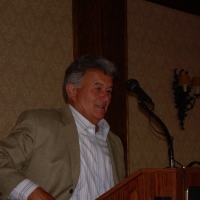 Vince was an active member of the CEA board. His was a major voice in negotiations, and he led collective bargaining with many unions. He also shared his time and talent throughout the industry, including with the American Institute of Contractors, where he served a term as president of the Northern Ohio chapter. He especially enjoyed his work with the Deep Foundations Institute, an international membership organization that he also served as president.
Outside the industry, Vince had strong community involvements, with perhaps his favorite being the Make-A-Wish Foundation.