Press Room
Please contact Tim Linville for all press inquiries, at (216) 398-9860 or tim@ceacisp.org.
News Releases
BWC to Mail up to $1.5 Billion in Checks Starting Next Week
The Ohio Bureau of Workers' Compensation will start sending up to $1.5 billion in dividend checks to Ohio employers Sept. 26.

Ohio Governor Mike DeWine and BWC Administrator/CEO Stephanie McCloud announced plans in May to provide the money to employers following strong investment returns, falling injury claims, and other agency cost savings. The proposal was approved by BWC's Board of Directors in June.

"We are committed to providing resources for Ohio businesses to expand, support their employees, and become stronger competitors in the global marketplace," said Governor DeWine. "Because of BWC's leadership and strong investments, Ohio employers will now have the opportunity to make additional investments in their businesses."
Caterpillar and Deere Are Among 7 Stocks to Track as Construction Activity Slows
Allen Root, Barron's
There is more economic trouble brewing. This time the problem is U.S. construction, and that is bad news for industrial stocks, particularly makers of backhoes, cranes and dump trucks.

The news isn't just about Deere and Caterpillar. U.S. construction spending matters—a lot—to the economy. It is another trillion-dollar end market, and construction spending has been a bright spot for the U.S. industrial economy in recent years. However, like other end markets that drive industrial businesses, such as car sales, things aren't looking as rosy as they once did."
Want us to share your news or article? Contact Courtney Smyser at courtney@ceacisp.org.
Cement Masons Build Memorial Park For Fallen Police Officer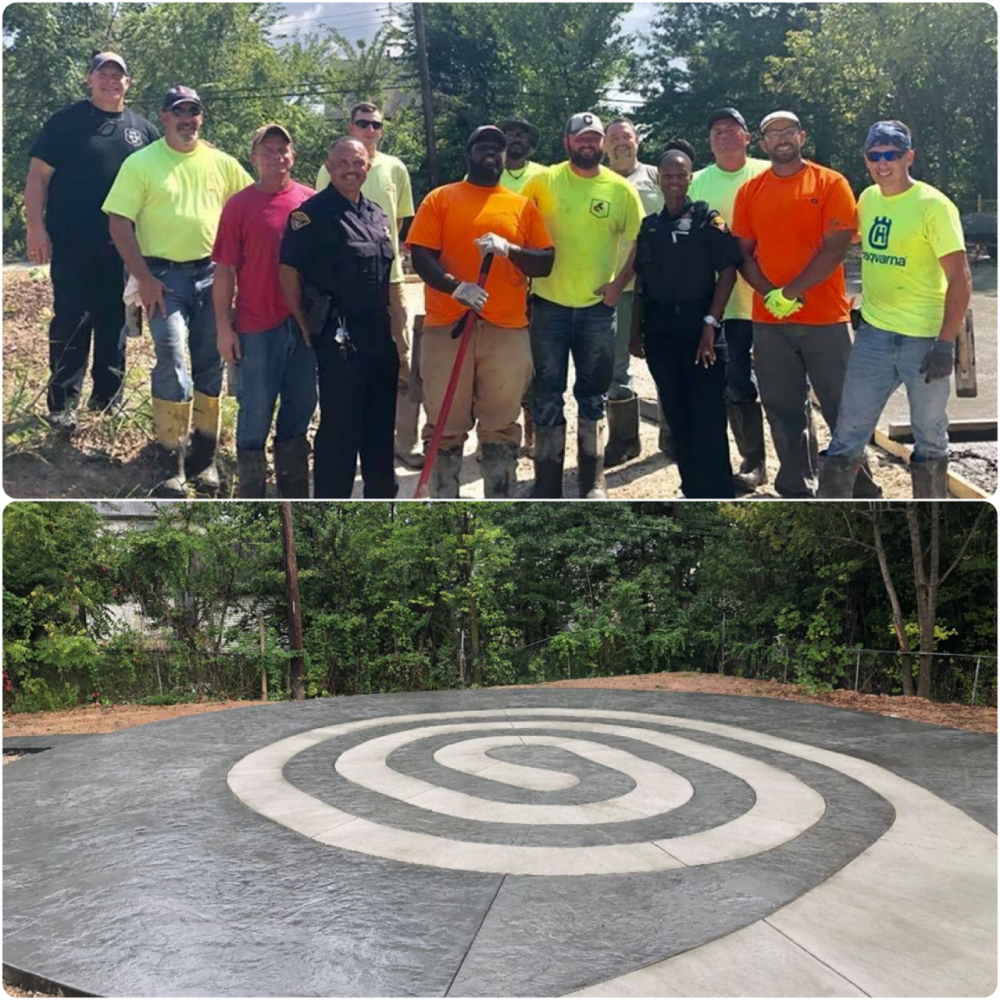 Officer Derek Owens was gunned down in the line of duty in 2008 on Parkview Ave in the Woodland Hills area of Cleveland. Captain Keith Sulzer of Cleveland Police Foundation contacted Cement Masons Local 404 asking for help on a project at 10404 Parkview Ave in Woodland Hills. The Cleveland Police Foundation purchased 3 parcels of land on Parkview Ave in the actual location Officer Owens was shot and killed.
Patrol Officer Derek Owens served with the Cleveland Division of Police for 10 years and was assigned to the 4th District Police Department. On February 29, 2008, Patrol Officer Derek Owens was shot in the line of duty while investigating complaints affecting neighborhood quality of life issues. He died of injuries the next day, on March 1, 2008. Police officers and citizens from the 4th District neighborhood, in partnership with the Saint Luke's Foundation, Buckeye Shaker Square Development Corporation, Councilman Kenneth Johnson and others, honored his memory with the creation of the Derek Owens Memorial Park. The park will be created on the three lots that comprise the site where Patrol Officer Derek Owens was shot.
Cement Masons Local 404's apprenticeship instructor, Barry Dijulius did the layout, graded stone, and set up for the pours. Mr. Dijulius used 25-30 cement mason journeyman and apprentices on four different pours.
Ontario Stone Corp. donated the stone for the sub base while Euclid Chemical donated sealer and cure. The Chas. E. Phipps company donated the color for the stamped concrete and Tech Ready mix donated 84 yards of concrete.
The park will benefit the community by providing a safe play space for kids and adding to the community green space. It will also include a reading/gathering area, labyrinth, and beautiful plantings. It will serve as a living testament to Patrol Officer Derek Owens' life and lasting legacy. The park is set to open up in mid-October. Local 404 is proud to help in the construction of the Derek Owens Memorial Park.
The 18,000-square-foot park, will feature reflective walking paths, new foliage, benches and a play set. It is scheduled to open in the spring of 2020 but a dedication ceremony will take place Nov. 9.
Pages