Press Room
Please contact Tim Linville for all press inquiries, at (216) 398-9860 or tim@ceacisp.org.
News Releases
Google to Offer Its IT Support Certificate Over 25 Community Colleges
News artcle by Emily Bamforth, cleveland.com
Ohio is one of seven states where Google is bringing the certificate. The community colleges where it will be offered in the state are: "
ACE Annual Presentation Night and Scholarship Dinner
Congratulations to all of the 2018 scholars!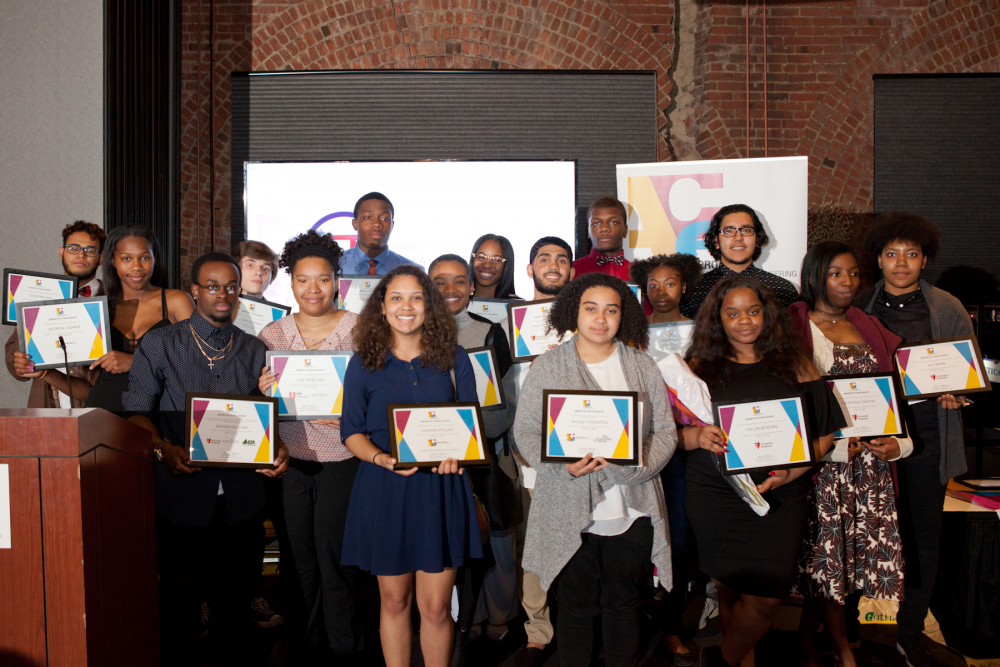 The 2017-2018 academic year has come to a close, and ACE Mentor Program Cleveland ended the year with a bang as it awarded 30 scholarships totaling $125,000 to graduating seniors from across Northeast Ohio at its annual Presentation Night and Scholarship Dinner. The organization also gave out the inaugral Tom Laird scholarship award and recognized the many scholarship sponsors and partners over the organization's 10 year history.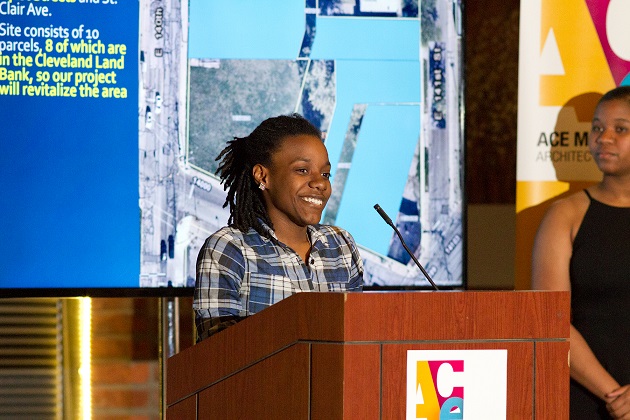 2018 ACE Mentor Program Scholarship Recipients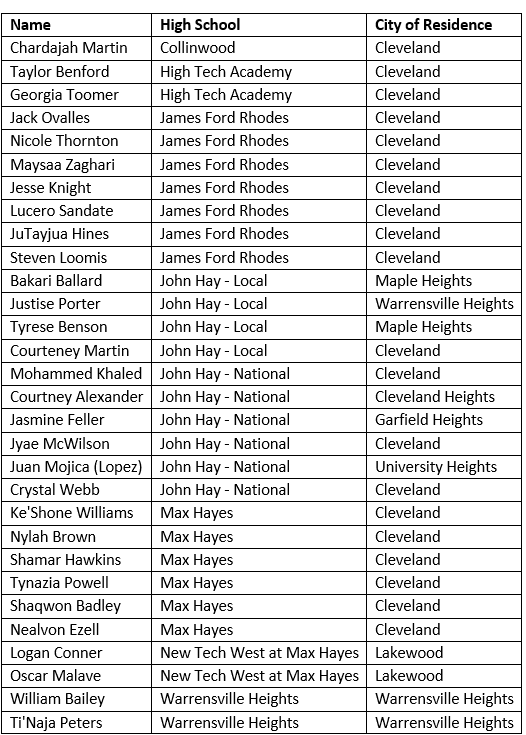 "I can't put into words what ACE did for me in my two years of participation. I was able to learn and excel - with the help of all of my mentors. ACE helped a lot with my choice to study architecture at Kent State University." - Isidro Villa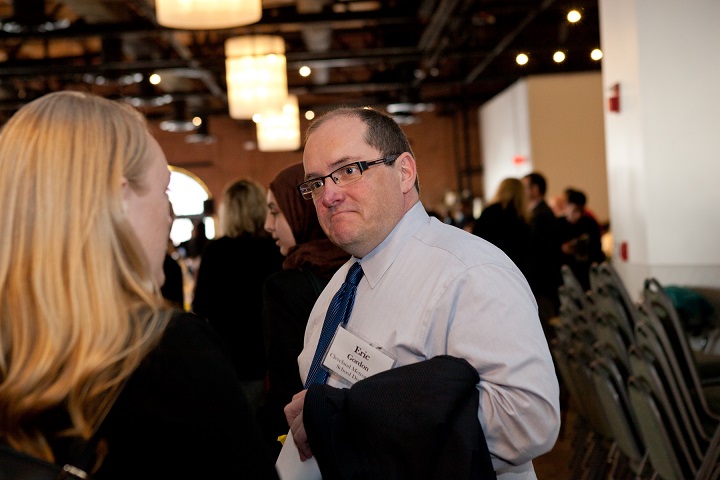 Eric Gordon, Cleveland Metropolitan Schools, CEO and ACE Board member
To contribute to ACE Mentor Program and provide support for the advancement of students and the future Northeast Ohio workforece, visit this page.
This story was written by Kim St. John-Stevenson, Ink Plus
Celebrating ACE Mentor Program of Cleveland 10th Anniversary
"Tonight is a celebration of the people who have found a way to support CMSD student scholars." - Cleveland Metropolitan School District CEO and ACE Mentor Cleveland board member Eric Gordon
---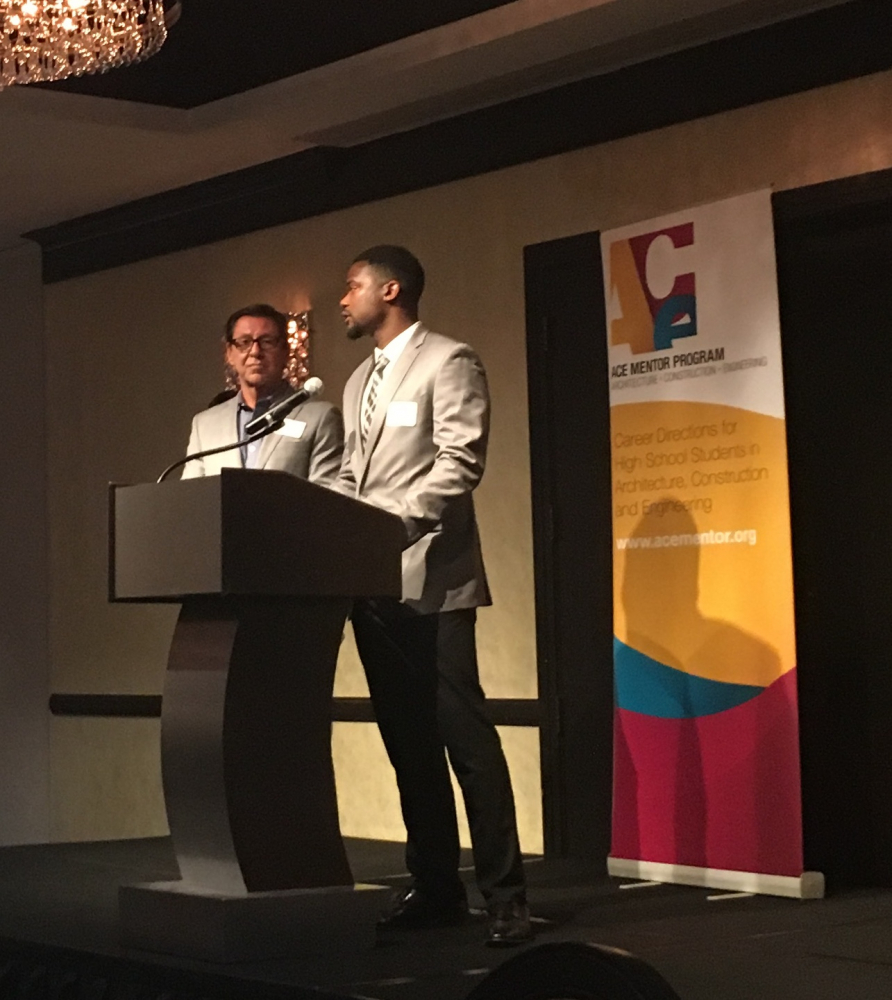 Fred Geis and Brandon Moore of Geis Companies
Local architects, builders, construction leaders and engineers – and more importantly students – recently gathered to celebrate 10 years of academic achievement, mentoring and scholarships for Cleveland area youth who will contribute to our region's development.
The celebration – ACE Mentor Cleveland's 10th Anniversary Gala – honored youth, mentors and industry leaders. The stars of the evening were the students, past and present. At the event, students from Warrensville High School and the John Hay School of Architecture and Design shared presentations that were the culmination of a year's worth of work with ACE mentors and volunteers. The Warrensville team focused their presentation on the revitalization of Warrensville Heights, while the John Hay team – which took their project national when they competed against teams from 35 other affiliates – focused their efforts of development of a modular smart house that could revolutionize home construction costs.
Following the presentations, Emeritus ACE board member Thomas Laird of Gilbane Building Company thanked the students for their energy and enthusiasm, noting that "every year, the bar gets raised just a little higher."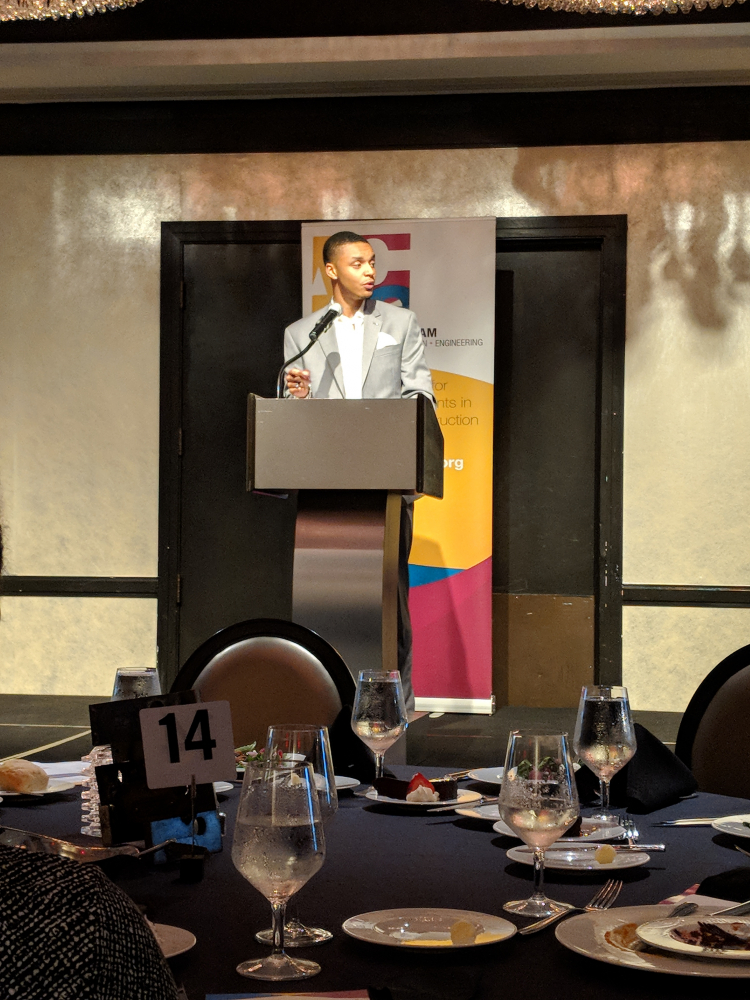 Javon Miller, former Warrensville Heights ACE participant and scholarship recipient
Celebrating the anniversary and reaching back were recurring themes throughout the evening. Javon Miller, an ACE alum from the Warrensville team and current ACE Cleveland scholar at Kent State University, took to the stage to say thank you and to encourage the young people to keep moving forward. Javon first thanked the many men and women who commit their time and their organization's resources to the afterschool meetings, field trips, mentoring and internships that ACE students experience. He then added some advice for students: "Remember to have maturity, character and drive. Make effective relationships. This program is so valuable to your collegiate and career future. So keep cultivating your character, building your drive and establishing good relationships with your mentors. Those attributes will carry you far in life."
How It All Began
It was a little over ten years ago that Laird, new to the Cleveland area by way of Washington D.C., began discussions about bringing the ACE Mentor Program to Cleveland. "From the very first meeting, I knew we had to do ACE here," he noted. Since then, the organization has grown from one to eleven programs that engage nearly 200 students. In honor of his contributions, this year the organization launched the inaugural Thomas Laird Scholarship, a $5,000 scholarship awarded this year to Mohammed Khaled, a John Hay graduate, who will be attending Cleveland State University as an engineering student in the fall.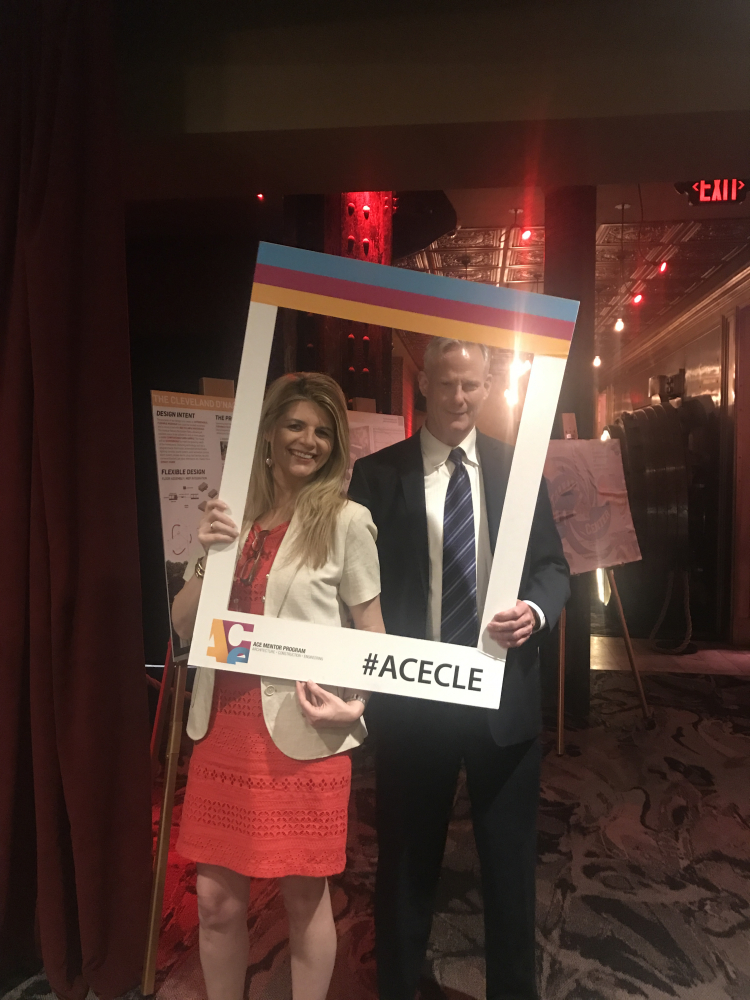 Maureen Westropp (Panzica Construction) and Tim Lavelle (Gorman-Lavelle)
"It was an honor and a privilege to be able to engage students and see fruitful outcomes. To the students, there is no straight line to your career pathway. There are many paths to get to the many opportunities that exist. I thank you for your commitment and encourage you to continue to grow, continue to find ways to continue the good work. Seek that magic – it is well worth the effort." – Richard Mayer, Senior Director –Construction Services for Sodexo USA/University Hospitals, an ACE Mentor Program sponsor
To contribute to ACE Mentor Program, visit this page.
This story was written by Kim St. John-Stevenson, Ink Plus
Pages