With over 76 affiliate chapters nationwide, the ACE Mentor Program exists "to engage, excite, and enlighten high school students" in the architecture, construction, and engineering industries. The ACE Mentor Program of Cleveland currently involves nearly 200 students from 11 schools in the Cleveland area. Participating high schools include:
Collinwood
Ginn Academy
James F. Rhodes
John Hay (two programs)
John Marshall
Lincoln West
Max Hayes
New Tech West
New Tech East
Tri-C's High Tech Academy
Warrensville Heights
The heart of the ACE program is the mentoring relationship between the students and professionals from the A-C-E industries, with over 70 local firms providing volunteer mentors for the program. Mentor team members generally meet bi-weekly with students after school for a hands-on, interactive curriculum, including field trips and an RFP project.
Over the last eleven years, the Cleveland ACE program has provided over $1,000,000 in scholarships to over 165 students.
NEWS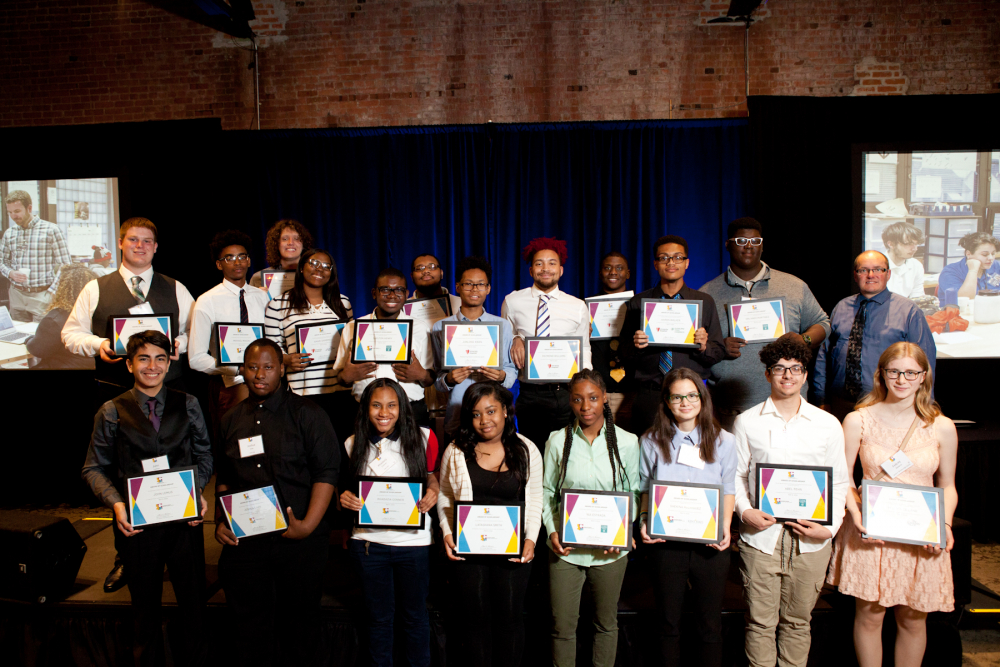 The above photo is from the 2019 ACE Mentor Program of Cleveland Scholarship Banquet. Over 300 students, mentors, volunteers and community leaders attended the event. Presentations were given by students from New Tech East and Warrensville teams. The New Tech East Team won Top presentation honors for 2019.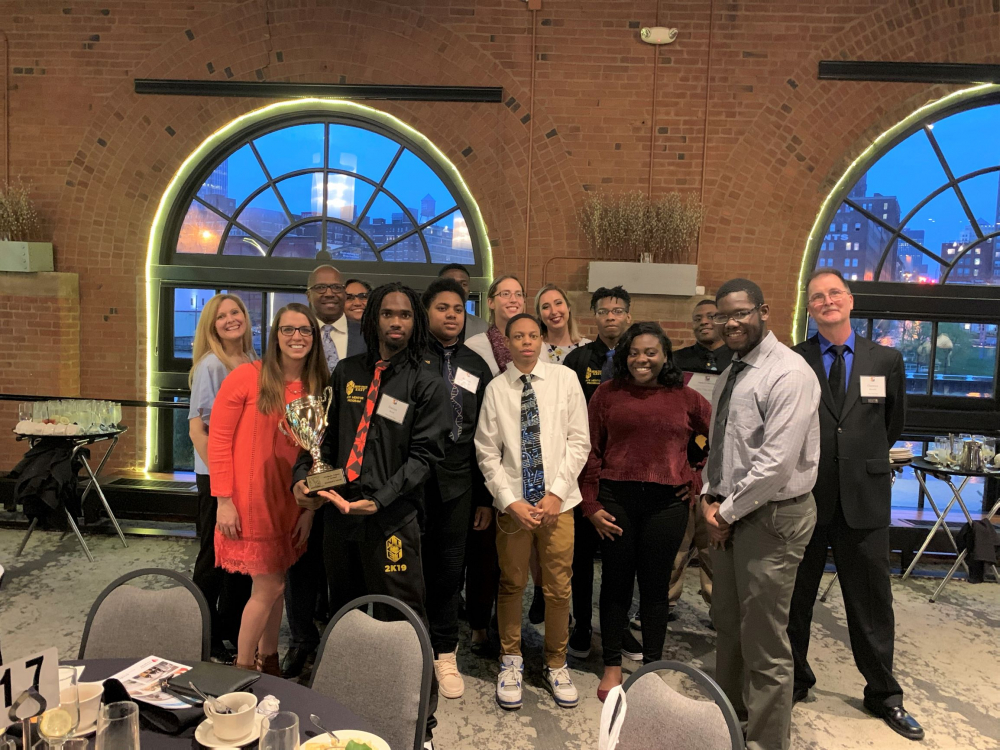 Scholarships totalling over $125,000, funded by Construction Employers Association, University Hospitals, Cleveland Foundation, Cleveland American Institute of Architects and other supporters, were awarded to 23 graduating senior students.
---
Participate in ACE
If you'd like to experience ACE's challenges, opportunities and rewards for yourself, contact:
Construction Employers Association
950 Keynote Circle, Suite 10
Cleveland, Ohio 44131
Phone: 216.398.9860
Email: glen@ceacisp.org
---