Mentoring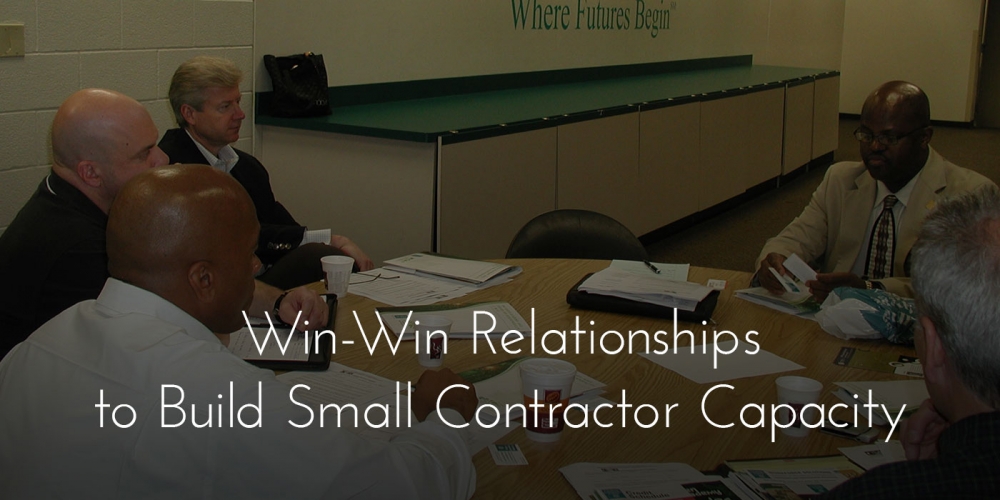 CEA's Mentor-Protégé Program, created in partnership with Contractors Assistance Association (CAA), provides win-win opportunities for small, minority contractors and more established contractors to work closely on projects in a way that equips both firms for future success. 
The Mentor-Protégé relationship has been one of the most beneficial services... the Donley's organization has assisted us in several areas including working capital and cash flow issues, employee training, industry training, etc. Many organizations speak of a mentoring program, but this is a TRUE program. Our relationship with Donley's is one that gives us the tools to be successful.

- Ariane B. Kirkpatrick, AKA Construction Management Team, Inc.
CEA staff facilitates the program and provides industry resources and professional assistance to participating contractors. CEA links mentor and protégé companies, monitors progress and works along-side mentor-protégé relationships.
We provide complementary contractor and business education as well as one-on-one technical and professional assistance in areas that include safety, accounting and legal.
Assistance includes business and safety assessments, creating action plans, as well as reviewing and monitoring of timelines and action plans.